Conference Participant Biographies
Published: Friday, April 16, 2010

Richard Baum, Moderator: Richard Baum is a Professor of Political Science at UCLA. Baum was the Director of the UCLA Center for Chinese Studies from 1999 to 2005. He is author and editor of nine books and numerous articles on Chinese politics and foreign policy. His latest book, China Watcher: Confessions of a Peking Tom (University of Washington Press, 2010). Dr. Baum serves on the editorial board of the Journal of Contemporary China, China Quarterly, China Information, Asian Survey, and Communist and Post-Communist Studies. He is the founder and director of Chinapol, a private, online forum for professionals (scholars, journalists, diplomats, and others) involved in the analysis of contemporary Chinese politics. As a commentator, Dr. Baum has shared his expert knowledge of Chinese politics with media all across the globe.

Gen. Wesley K. Clark (ret.) (Panelist): Gen. Wesley K. Clark (ret.) is a Senior Fellow at the Burkle Center. During thirty-four years of service in the United States Army he rose to the rank of four-star general as NATO's Supreme Allied Commander, Europe. After his retirement in 2000, he became an investment banker, author, commentator, and businessman. In September 2003 he answered the call to stand as a Democratic candidate for President of the United States, winning the state of Oklahoma. The campaign launched him to national prominence before he returned to the private sector in February 2004. His books include Winning Modern Wars (Public Affairs, 2004); Waging Modern War: Bosnia, Kosovo, and the Future of Combat (Public Affairs, 2002); and A Time to Lead: For Duty, Honor and Country (Palgrave MacMillan, 2007). He received a BS from West Point and was a Rhodes Scholar at Oxford University.

Daniel Drezner (Panelist): Daniel Drezner is a Professor of International Politics at the Fletcher School of Law and Diplomacy at Tufts University. Before Tufts, he was Assistant Professor of Political Science at the University of Chicago (1999-2006); International Economist, Office of International Banking and Securities, Department of the Treasury (2000-2001); Assistant Professor, University of Colorado, Boulder (1996-1999); Non-resident Transatlantic Fellowship, German Marshall Fund of the United States (2005-2006); International Affairs Fellow, Council on Foreign Relations (2000-2001); John M. Olin National Security Fellow, Center for International Affairs, Harvard University (1996-1997). He is a member of the American Political Science Association, Council on Foreign Relations, and International Studies Association. Aside from publishing articles in Political Science Quarterly, Foreign Policy, Foreign Affairs, and the Journal of European Public Policy, among others, Dr. Drezner is the author of 4 books, including All Politics is Global: Explaining International Regulatory Regimes (Princeton University Press, 2007) and U.S. Trade Strategy: Free Versus Fair (Council on Foreign Relations, 2006). He is a prolific blogger (e.g. DanielDrezner.com and ForeignPolicy.com) and frequent media guest. Dr. Drezner earned his BA from Williams College, and an MA in economics and PhD in political science from Stanford University.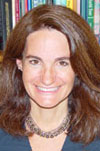 Elizabeth Economy (Panelist): Elizabeth Economy is the CV Starr Senior Fellow and Director of Asia Studies at the Council on Foreign Relations. Dr. Economy has published widely on both Chinese domestic and foreign policy. Her most recent book, The River Runs Black: The Environmental Challenge to China's Future (Cornell University Press, 2004), won the 2005 International Convention on Asia Scholars Award for the best social sciences book published on Asia, and was named one of the University of Cambridge's Top 50 Sustainability Books in 2008 and one of the top ten books of 2004 by the Globalist. She also co-edited China Joins the World: Progress and Prospects (Council on Foreign Relations Press, with Michel Oksenberg, 1991) and The Internationalization of Environmental Protection (Cambridge University Press, with Miranda Schreurs, 1997). Dr. Economy has published articles in Foreign Policy and scholarly journals including Foreign Affairs, Harvard Business Review, Survival, and Current History; as well as op-eds in the New York Times, the Washington Post, and International Herald Tribune, among others. She is currently working on a new book focusing on the implications of China's economic rise. Dr. Economy is a member of the World Economic Forum's Global Agenda Council on the Future of China. She has taught undergraduate- and graduate-level courses at Columbia University, John Hopkins University's Paul H. Nitze School of Advanced International Studies, and the University of Washington's Jackson School of International Studies. Dr. Economy received her PhD from the University of Michigan, her AM from Stanford University and her BA from Swarthmore College.

Nina Hachigian (Moderator): Nina Hachigian is a Senior Fellow at the Center for American Progress. Based in Los Angeles, she is the co-author of The Next American Century: How the U.S. Can Thrive as Other Powers Rise (Simon & Schuster, 2008). She focuses on great power relationships, international institutions, the U.S.-China relationship, and U.S. foreign policy. She is on the board of the Freeman Spogli Institute for International Affairs at Stanford University and a member of the Council on Foreign Relations. Prior to American Progress, Hachigian was a senior political scientist at RAND Corporation and served as the director of the RAND Center for Asia Pacific Policy for four years. From 1998 to 1999, Hachigian was on the staff of the National Security Council in the White House. Hachigian has published numerous reports, book chapters, and journal articles, including essays in Foreign Affairs and The Washington Quarterly as well as op-ed pieces appearing in the The New York Times, Los Angeles Times, the San Francisco Chronicle, and the South China Morning Post, among others. Her earlier book was The Information Revolution in Asia (RAND, 2003). Hachigian received her B.S. from Yale University and her J.D. from Stanford Law School.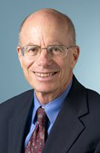 Stephen Krasner (Opening Keynote): Stephen Krasner is an international relations professor at Stanford University and is the former Director of Policy Planning at the US Department of State (2005-2007). While at the State Department, Krasner was a driving force behind foreign assistance reform designed to more effectively target American foreign aid. He was also involved in activities related to the promotion of good governance and democratic institutions around the world. Dr. Krasner received his BA in history from Cornell University, an MA in international affairs from Columbia University and a PhD in political science from Harvard.

David Lake (Moderator): David A. Lake is Distinguished Professor of Political Science at the UCSD. He has published widely in international relations theory and international political economy. Lake's most recent book is Hierarchy in International Relations (Cornell University Press, 2009). In addition to more than seventy scholarly articles and chapters, he is also co-editor of eight volumes including most recently Delegation and Agency in International Organizations (2006). Dr. Lake has served as Research Director at the Institute on Global Conflict and Cooperation (1992–1966 and 2000–2001), co-editor of the Journal International Organization (1997–2001), chair of UCSD's Political Science department (2000–2004), and Associate Dean of Social Sciences at UCSD (2006–present). Dr. Lake is the founding chair of the International Political Economy Society and was elected to the American Academy of Arts and Sciences in 2006. He received his PhD from Cornell University in 1984 and taught at UCLA from 1983 to 1992.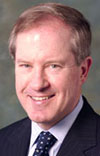 Nicholas Lardy (Panelist): Nicholas R. Lardy is the Anthony M. Solomon Senior Fellow at the Peterson Institute for International Economics. He joined the Institute in March 2003 from the Brookings Institution, where he was a Senior Fellow in the Foreign Policy Studies Program from 1995 until 2003 and served as interim director of Foreign Policy Studies in 2001. From 1997 through the spring of 2000, he taught at the Yale University School of Management. He is an expert on Asia, especially the Chinese economy. Lardy has written numerous articles, authored and co-authored a series of books on the Chinese economy. Lardy's most recent books are The Future of China's Exchange Rate Policy (The Peterson Institute for International Economics, 2009), China's Rise: Challenges and Opportunities (The Peterson Institute for International Economics, 2008) and China: The Balance Sheet (Public Affairs, 2007) to which he contributed chapters on China's domestic economy and China in the world economy. Dr. Lardy is a member of the Council on Foreign Relations and is a member of the editorial boards of China Quarterly, Journal of Asian Business, China Review, and China Economic Review. Dr. Lardy received his BA from the University of Wisconsin in 1968 and his PhD from the University of Michigan in 1975, both in economics.

Terry McCarthy (Interviewer): Terry McCarthy is a foreign news correspondent at CBS. McCarthy has done some of the most in-depth and compelling reporting from around the globe in times of peace and conflict. Most recently, McCarthy was ABC News' principal Iraq correspondent. He covered the execution of Saddam Hussein, the battle for Baghdad and the U.S. troop surge under Gen. Petraeus. He traveled throughout Iraq covering the war from the US military and the Iraqi civilian perspectives, for which he won an Emmy Award in 2007. McCarthy also reported on Islamic radicals in Jordan, life along the Yangtze River in China, the North Korean nuclear threat, swine flu in Mexico and hurricanes in the Caribbean. McCarthy began his reporting career working for the Irish Press in Dublin in 1984. He left Ireland to cover the civil wars in El Salvador and Nicaragua and the earthquake in Mexico City in 1985. He then became Southeast Asia correspondent for the Independent of London, covering the war in Cambodia, the military coup in Burma, and the opening up of Vietnam. From Bangkok he moved to Tokyo to cover Japan and Korea as the Independent's Tokyo bureau chief. McCarthy was educated in a Benedictine monastery, studying Latin, Greek and philosophy.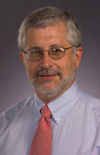 Barry Naughton (Panelist): Barry Naughton is Professor of Chinese economy, and Sokwanlok Chair of Chinese International Affairs at the Graduate School of International Relations and Pacific Studies, UC San Diego. Naughton is an authority on the Chinese economy, with an emphasis on issues relating to industry, trade, finance, and China's transition to a market economy. Recent research focuses on regional economic growth in the People's Republic of China and the relationship between foreign trade and investment and regional growth. His book Growing Out of the Plan: Chinese Economic Reform, 1978–1993 (Cambridge Univ. Press, 1995), a comprehensive study of China's development from a planned to a market economy, received the Ohira Memorial Prize in 1996. Among his recent publications is The Chinese Economy: Transitions and Growth (MIT Press, 2006), a textbook that has been described as a "masterful overview and analysis of the Chinese economy."

John Podesta (Luncheon Keynote): John Podesta is the President and CEO of the Center for American Progress. Under his leadership, the Center has become a notable leader in the development of and advocacy for progressive policy. Prior to founding the Center in 2003, Podesta served as White House Chief of Staff to President Bill Clinton. He served in the president's cabinet and as a principal on the National Security Council. While in the White House, he also served as both an assistant to the president and deputy chief of staff, as well as staff secretary and a senior policy advisor on government information, privacy, telecommunications security, and regulatory policy. Most recently, Podesta served as co-chair of President Obama's transition, where he coordinated the priorities of the incoming administration's agenda, oversaw the development of its policies, and spearheaded its appointments of major cabinet secretaries and political appointees. Additionally, Podesta has held numerous positions on Capitol Hill, including counselor to Democratic Leader Senator Thomas A. Daschle (1995-1996); chief counsel for the Senate Agriculture Committee (1987-1988); and chief minority counsel for the Senate Judiciary Subcommittees on Patents, Copyrights, and Trademarks; Security and Terrorism; and Regulatory Reform (1981-1987). A Chicago native, Podesta is a graduate of Knox College and the Georgetown University Law Center, where he is currently a visiting professor of law. He also authored The Power of Progress: How America's Progressives Can (Once Again) Save Our Economy, Our Climate and Our Country (Crown, 2008).

Kal Raustiala (Moderator): Kal Raustiala is a professor at the UCLA School of Law and holds a joint appointment with the UCLA International Institute, where he teaches in the Program on Global Studies. In December 2006 he was appointed director of the UCLA Ronald W. Burkle Center for International Relations. Professor Raustiala's recent publications include "Toward a Post-Kyoto Climate Architecture: A Political Analysis," in Joseph Aldy and Robert Stavins, eds, Implementing Architectures for Agreement: Addressing Global Climate Change in a Post-Kyoto World (Cambridge University Press, 2009) (with Robert O. Keohane), and "Transnational Networks: Past and Present," The International Lawyer, (2009). His recently published book is titled, Does the Constitution Follow the Flag? The Evolution of Territoriality in American Law (Oxford University Press, 2009).

Richard Rosecrance (Panelist): Richard Rosecrance is an American economist, historian and political scientist. His research and teaching focuses on international relations, particularly the link between economics and international relations. Rosecrance currently teaches at the John F. Kennedy School of Government at Harvard University as an Adjunct Professor in Public Policy. Additionally, Rosecrance is Research Professor of Political Science at the UCLA and Senior Fellow in the Belfer Center for Science and International Affairs at the John F. Kennedy School of Government. He is the former Director of the Burkle Center for International Relations at UCLA. He served on the Policy Planning Council of the Department of State and has received Guggenheim, Fulbright, Rockefeller, Ford, and many other fellowships. Richard Rosecrance, Adjunct Professor in Public Policy, is also Research Professor of Political Science at the University of California and Senior Fellow in the Belfer Center for Science and International Affairs.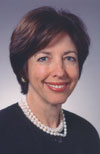 Susan Shirk (Panelist): Susan Shirk is director of the University of California system-wide Institute on Global Conflict and Cooperation and Ho Miu Lam professor of China and Pacific Relations at IR/PS. In 1993, she founded and continues to lead the Northeast Asia Cooperation Dialogue (NEACD), an unofficial forum that discusses security issues among defense and foreign ministry officials and academics from the United States, Japan, China, Russia, and the Koreas. As an expert on Chinese politics, Shirk served as Deputy Assistant Secretary of State in the Bureau of East Asia and Pacific Affairs, with responsibility for China, Taiwan, Hong Kong and Mongolia from 1997-2000. She is currently a professor at the Graduate School of International Relations and Pacific Studies at the UCSD. She received her BA in political science from Mount Holyoke College, her MA in Asian studies at UC Berkeley, and her PhD in political science from the Massachusetts Institute of Technology.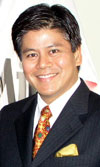 Kantathi Suphamongkhon (Panelist): Kantathi Suphamongkhon is the 39th Minister of Foreign Affairs of the Kingdom of Thailand. Suphamongkhon was also Thailand's Trade Representative and his geographic responsibilities included Europe, North and South America, Australia, and New Zealand. He previously served as a career diplomat in Thailand's Ministry of Foreign Affairs for ten years four of which were spent as a representative of Thailand to the United Nations in New York. Suphamongkhon is currently the UC Regents' Professor at the University of California, at Los Angeles as well as Senior Fellow at the UCLA Burkle Center for International Relations. He teaches diplomacy and international relations.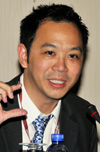 Julian Wong (Panelist): Julian L. Wong is a Senior Policy Analyst with the Energy Opportunity team at American Progress. He works on a range of domestic and international issues related to climate change, energy, and environmental policy. Prior to joining American Progress, Julian was a Fulbright scholar in Beijing researching China's renewable energy policies, and a corporate lawyer at the international law firm of Paul, Weiss, Rifkind, Wharton & Garrison LLP in New York and Hong Kong. Julian is the founder and author of "The Green Leap Forward", a leading blog on China's energy and environmental issues. Julian grew up in Singapore and received his JD and MA in environmental policy from Duke University, and a BA in biology from Pomona College.

Jing-dong Yuan (Panelist): Dr. Jing-dong Yuan is Director of Research for East Asia Nonproliferation Program at the Center for Nonproliferation Studies, and an Associate Professor of International Policy Studies at the Monterey Institute of International Studies. A graduate of the Xi'an Foreign Language University, People's Republic of China (1982), he received his PhD in political science from Queen's University in 1995 and has had research and teaching appointments at Queen's University, York University, the University of Toronto, and the University of British Columbia, where he was a recipient of the prestigious Iaazk Killam Postdoctoral Research Fellowship. Professor Yuan's research focuses on Asia-Pacific security, global and regional arms control and nonproliferation issues, US policy toward Asia, and China's defense and foreign policy. He is the co-author of China and India: Cooperation or Conflict? (Boulder and London: Lynne Rienner Publishers, 2003) and is currently working on a book manuscript on post-Cold War Chinese security policy.